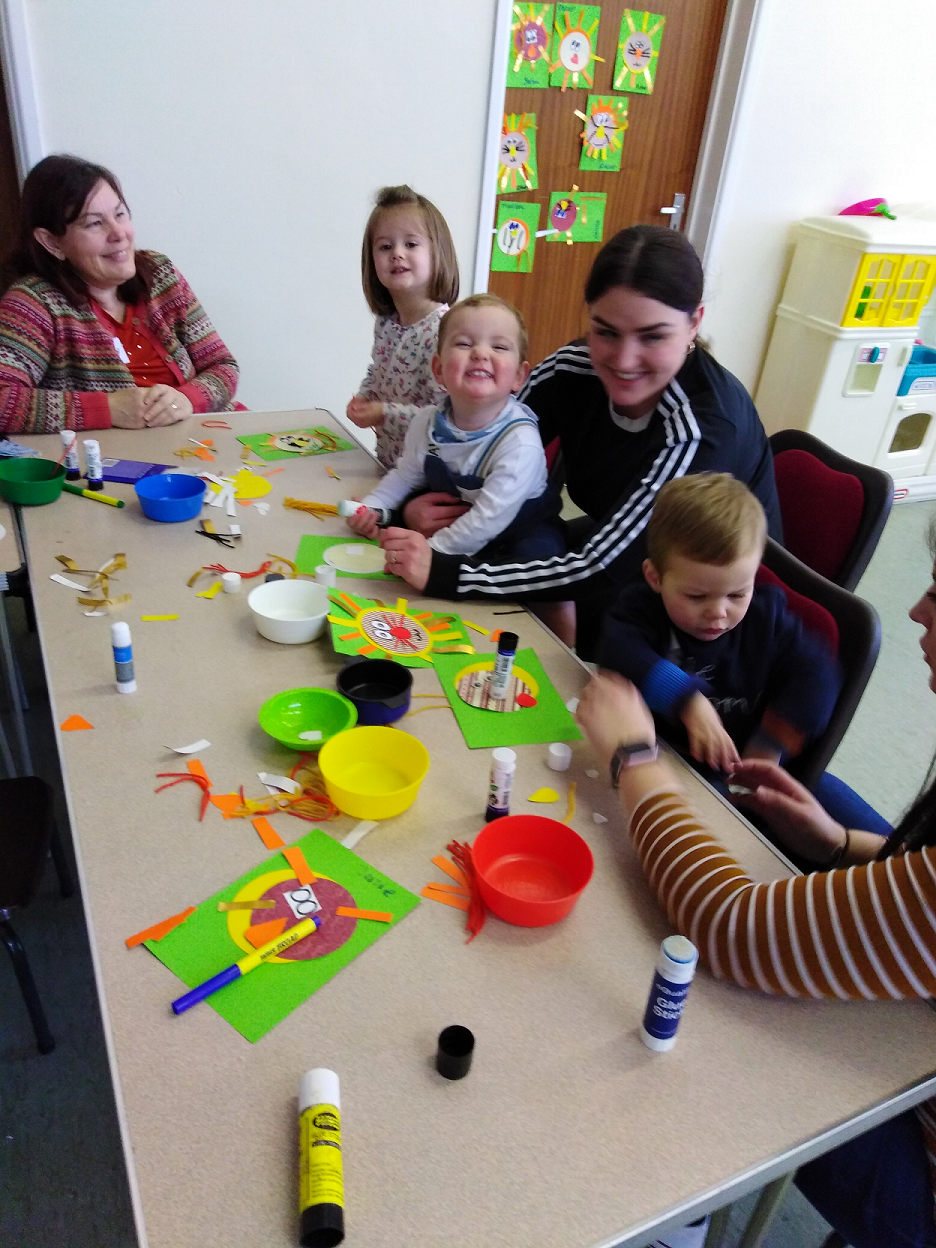 Welcome to Sunbeams! Christ Church's Baby & Toddler Group.  We hope you will enjoy the opportunities these mornings provide to enable you to meet together with other parents/carers and children and to participate in the activities that will take place here every Monday at 10am during term time.
Each morning will have a theme based on a Christian Truth or value and will be structured so that you and your child are able to participate in some singing, a craft activity, free play with toys and enjoy a drink and a snack.  We ask for a small charge of £1 per child, £1.50 per family, to help to cover costs for the morning.  The morning will end with everyone gathering together to tidy away the toys and join in with some nursery rhymes before leaving at around 11:30 am.
There is a family All Age Service at Christ Church on the first Sunday of the month starting with breakfast at 10:15 am, with the service commencing at 10:30 am.  This is a relaxed friendly service aimed at the youngest to the oldest to come together in a place of worship.  We'd love for you to join us one of the Sundays if you can.
We also hold various other events throughout the year for families and children.  We will let you know about these as they come up.  If there is anything else you'd like to know, or if we can help in any way, please give the church office a call on 01743 872088 or email our Children and Families Worker on cfworker@baystonhillchurch.org
We hope that you and your children enjoy the Monday mornings at Christ Church and we look forward to getting to know you better.