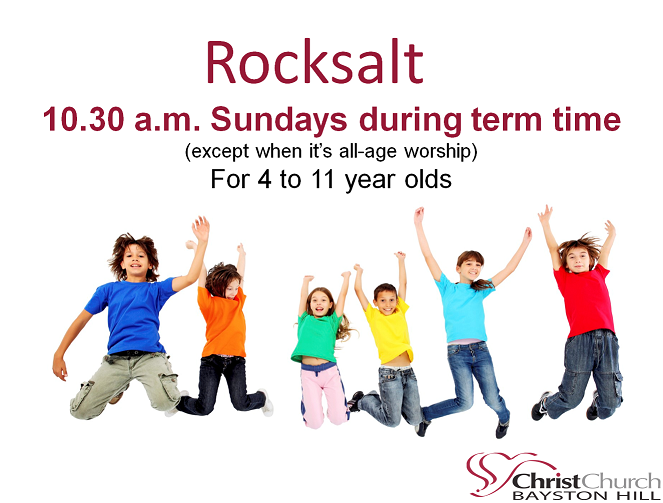 WHAT IS ROCKSALT?
Rocksalt is for everyone attending Primary School.  Every week we aim to teach children about the Bible, the wonder and love of God in a fun and informative way.  Be it via crafts, activities or re-enacting the story.  Rocksalt takes place every Sunday during term time and we would love to see you there.
During the second half of the term, Rocksalt will be going into the publishing business and printing a newspaper: The Jerusalem Sun.  The Children will be journalists and will be writing stories about the angels appearing in the sky, announcing the birth of Jesus to the Shepherds.  There will be an exclusive interview with God, asking such questions as: 
Why the Shepherds?
Why do it at night?
Imagining how the event would have been reported 2000 years ago, if newspapers had existed.