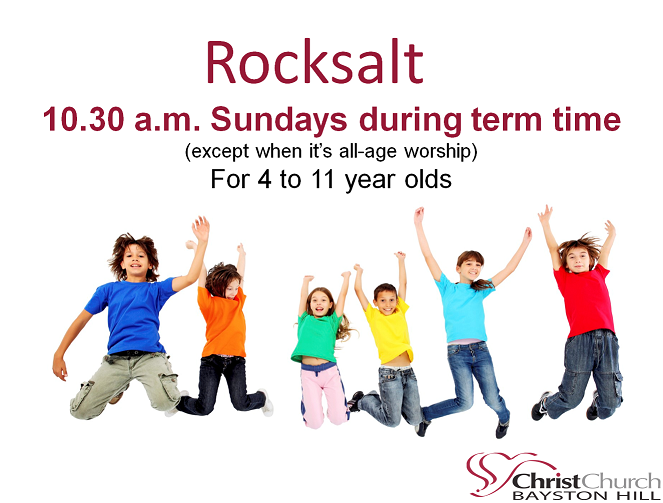 WHAT IS ROCKSALT?
Rocksalt is for everyone attending Primary School.  Every week we aim to teach children about the Bible, the wonder and love of God in a fun and informative way.  Be it via crafts, activities or re-enacting the story.  Rocksalt takes place every Sunday during term time and we would love to see you there.
Sunday 20th Jan: See and Know. 
Sunday 27th Jan: It's not easy creating things.
Ask the children to make things with slime and prove you need to be someone like God to make things
Sunday 3rd Feb: Creation continued
Sunday 10th Feb: Painting
Sunday 17th Feb: See and Know
 Sun 24th Feb: No Rock Salt due to half term
 Sunday 3rd March: Do not worry
Different ways we can give things to God
Sunday 10th March: Prayer baskets
 Sunday 17th March: See and Know
 Sunday 24th March: Dance session
Sunday 31st March: Mothers day
Sunday 7th April: No need to worry as God is on our side