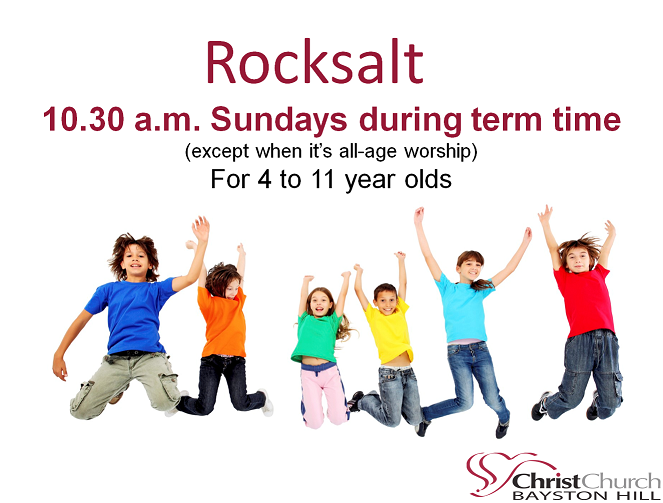 WHAT IS ROCKSALT?
Rocksalt is for everyone attending Primary School.  Every week we aim to teach children about the Bible, the wonder and love of God in a fun and informative way.  Be it via crafts, activities or re-enacting the story.  Rocksalt takes place every Sunday during term time and we would love to see you there.
Sunday 10th March
Youth Service
Children to stay in church for the service.
Flag waving and other great activities.
Sunday 17th March
See and Know
Sunday 24th March
Dance Session
Sunday 31st March
All age Rock Salt
Making cards for mums and planting some flowers.
Sunday 7th April
Peter will be joining us to look at all things Easter.
Why is it important?
Sunday 14th April
See and Know
Easter Day: Easter Day quiz and Easter Egg Hunt.